Museum would honor former state senator
The Government, Military and Veterans Affairs Committee heard testimony Feb. 16 on a bill to facilitate creation of a museum honoring former state senator Ernie Chambers of Omaha.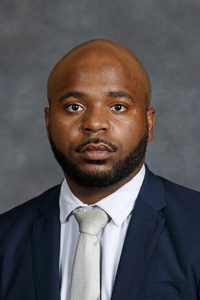 Chambers left office for a second time due to term limits in 2021 after serving a record 46 years in the Nebraska Legislature.
LB1205, introduced by Chambers' successor Sen. Terrell McKinney of Omaha, would create the Ernie Chambers History-Arts-Humanities Museum Assistance Fund to be administered by the Nebraska State Historical Society, informally known as History Nebraska.
The fund could receive legislative appropriations and gifts, grants or bequests from any source. The historical society would be required to develop plans for the museum by Dec. 31, 2022.
McKinney called Chambers a "fearless" leader who championed the effort to divest Nebraska from apartheid South Africa, helped create local district elections that increased diversity, established the right to seek reparations for wrongful felony convictions and tirelessly advocated to repeal the state's death penalty.
"Regardless of how many have felt about senator Chambers throughout his time in the Legislature, the lasting comment I've always heard is 'I respected him and I understand what he was doing.'" McKinney said. "It should be a priority for our state to enshrine his legacy."
Chambers' daughter and president of Together We Achieve Miracles, Gayla Lee-Chambers, testified in support of LB1205. She said the museum would be a landmark for the North Omaha district that Chambers represented and could display many aspects of his life.
"He's more known for his political side, but my father has an artistic side that we want to highlight," Lee-Chambers said.
Urban planner Manuel Cook also spoke in favor of the bill. He said the museum would serve as a community center and increase tourism in North Omaha.
"I know from my work on other projects that the community wants to see Ernie Chambers recognized more than any other person," Cook said.
No one spoke in opposition to LB1205 and the committee took no immediate action on it.