Limits on health education proposed
The Education Committee heard testimony Feb. 15 on a bill intended to prevent the State Board of Education from creating health education standards for Nebraska public schools.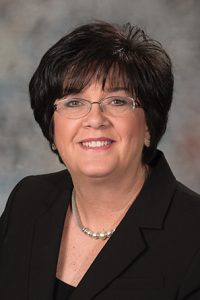 LB768, introduced by Sen. Joni Albrecht of Thurston, would prohibit the board from developing, approving, distributing, adopting or promulgating academic content standards for subjects other than reading, writing, mathematics, science and social studies.
The bill also would limit schools' health education programs to instruction on drug use, misuse and abuse. Under current law, programs must include that instruction but may be comprehensive. The commissioner of education is responsible for preparing and distributing teaching aids and materials for health education courses.
Albrecht said LB768 would be a "long overdue check" on the State Board of Education and the state Department of Education. She said those entities broke the public trust last year after proposing health education standards containing controversial material that an "overwhelming" number of Nebraskans oppose.
"The State Board of Education and the Department of Education should focus on improving the standards that they have been authorized to formulate by this legislative body," Albrecht said. "Everything else should be returned to and be decided by the local schools themselves."
Jill Greenquist of Omaha testified in support of the bill. She said she wants to protect her children from "activist individuals and entities" who believe education should go beyond essential subjects.
Greenquist said it is clear to her that the department cannot be trusted to create "common-sense" health education standards.
Mary Hamilton, a District 25 resident, also testified in support, saying parents and teachers felt left out as the board drafted the proposed standards. She said comprehensive sex education should not be part of those standards.
"I want to see the curriculum and programs that public schools use align with the values of the majority of the Nebraska parents," Hamilton said.
Doug Kagan of Omaha testified in support of LB768 on behalf of Nebraska Taxpayers for Freedom. Limiting the board's authority to draft academic content standards is necessary because a majority of board members earlier this month voted against a proposal to end work on the draft standards, which "violate traditional societal norms," he said.
If LB768 passes, Kagan said, local school boards still could adopt their own health education curriculum.
Testifying in opposition to the bill was Jesse Barondeau, an adolescent medicine specialist. He said every major medical organization that focuses on caring for youth and adolescents supports medically accurate health education, which can improve health outcomes and save tax and health care dollars.
"It does get frustrating when misunderstandings and inaccurate political rhetoric drown out the good intentions of such health education," Barondeau said.
Denise Powell of Omaha also testified in opposition. She said the health education her daughter, who is in 6th grade, received in school helped them have more open, age-approriate conversations about puberty, sex and sexuality.
Also in opposition was Abbi Swatsworth of OutNebraska. She said all respondents to a recent survey of Nebraska youths indicated that they need more information on sexual orientation, gender identity, consent and healthy relationships.
Swatsworth said the survey also found that only one in three LGBTQ youth in Nebraska feel affirmed in their identity at home. Comprehensive health education, which would include education on sexual orientation and gender identity, could prevent suicide among those young people by helping them feel seen and respected, she said.
Jill Brown, a developmental psychologist and professor at Creighton University, also testified in opposition to the bill. She said comprehensive sex education for public school students is necessary because gaps in parental knowledge are "huge and real."
"[Health education] needs to be comprehensive if it's going to be effective," Brown said.
The committee took no immediate action on LB768.