Amended convention of the states proposal advanced
An amended resolution to authorize Nebraska to participate in a convention of the states advanced from select file Jan. 20.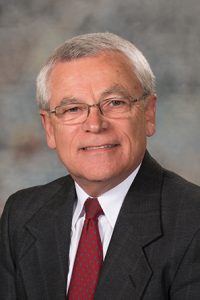 LR14, introduced by Hastings Sen. Steve Halloran, would be Nebraska's application for a convention of the states authorized under the U.S. Constitution. If 34 states commit to a convention, states could propose amendments to the U.S. Constitution that would limit the power and jurisdiction of the federal government and impose fiscal restraints and term limits for members of Congress.
Sen. Justin Wayne of Omaha supported the measure. He said such a convention would be more diverse than the one that produced the current U.S. Constitution and would give notice to Congress that citizens are unhappy.
"The likelihood that all these states are going to be able to pass this and be able to call [the convention] is very slim, but the message it sends is impactful," Wayne said.
Sen. Wendy DeBoer of Bennington offered an amendment, adopted 32-0, which would rescind Nebraska's application on Feb. 1, 2027.
DeBoer called her amendment an "olive branch" to bring factions together. She acknowledged that there is a risk that such a convention would undermine the U.S. Constitution, but said it also was possible that it could produce needed change.
Following adoption of the amendment, senators advanced LR14 to final reading on a 32-8 vote.