Casino regulation finalized
A bill that implements provisions of a constitutional gaming amendment approved in 2020 passed May 20.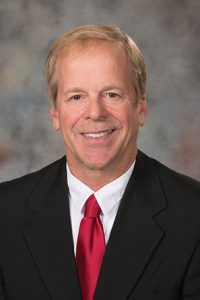 Last November, Nebraska voters legalized all forms of games of chance at licensed horse racetracks through an initiative petition drive. LB561, introduced by Sen. Tom Briese of Albion, provides the regulatory framework necessary to implement that constitutional amendment.
Among other provisions, the bill:
• allows wagering on sporting events at racetracks in the state;
• prohibits wagering on high school youth sports;
• establishes a system for filing complaints;
• prohibits the use of credit cards to place bets;
• renames the State Racing Commission to the State Racing and Gaming Commission;
• raises the legal age to wager on horse racing from 19 to 21;
• establishes a process for allowing individuals to be excluded voluntarily from wagering; and
• classifies manipulation of a game of chance or gaming machine as a Class I misdemeanor.
LB561 also prohibits betting on Nebraska college teams when they are playing in state and requires that keno played at racetrack casinos operate in accordance with the same state regulations that govern existing keno parlors.
The bill passed on a 44-3 vote and takes effect immediately.