Military retirement pay excluded from state income tax
Nebraskans may exclude all of their military retirement benefit pay from state income tax under a bill approved by lawmakers May 19.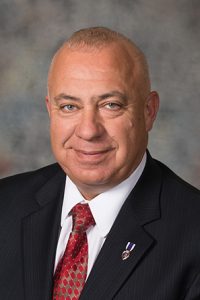 Under LB387, introduced by Gordon Sen. Tom Brewer at the request of Gov. Pete Ricketts, individuals may exclude 100 percent of their military retirement benefit income to the extent it is included in federal adjusted gross income, beginning in tax year 2022.
The bill also includes provisions of LB6, introduced by Sen. Carol Blood of Bellevue, which allow a military retiree to provide a form 1099 from either the U.S. Department of Defense or the Office of Personnel Management to claim the exemption.
Senators voted 47-0 to pass LB387.