Nonprofit matching grant program amended, advanced
Lawmakers amended and advanced a bill May 13 intended to help jump-start certain construction projects delayed by the COVID-19 pandemic.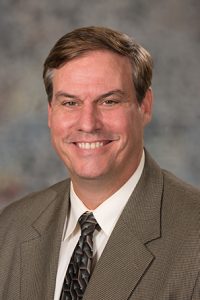 LB566, sponsored by Omaha Sen. Mike McDonnell, would create the Shovel-Ready Capital Recovery and Investment Fund. As amended on general file, the bill would allocate $75 million to the fund from the Coronavirus State Fiscal Recovery Fund pursuant to the American Rescue Plan Act of 2021, if allowable. It also would appropriate $25 million in general funds.
The bill would allow the fund to receive transfers authorized by the Legislature, as well as gifts, grants or bequests from other sources.
The grant application period would begin July 1, 2021, and end July 15, 2021, and be administered by the state Department of Economic Development. Grants would require a one-to-one match from private sources and be capped as follows:
• $1 million for projects costing less than $5 million;
• $5 million for projects between $5 million and $25 million;
• $10 million for projects between $25 million and $50 million; and
• $15 million for projects greater than $50 million.
Qualifying projects would be required to complete their fundraising by Dec. 31, 2021, and construction must commence by June 30, 2022.
McDonnell offered an amendment on select file, adopted 34-0, that would lower the general fund appropriation from $25 million to $15 million and strike the $75 million allocation from American Rescue Plan Act funds. Instead, the amendment would provide for allocation of an additional amount of federal funds subject to the Legislature's appropriations process.
The amendment also would lower the grant cap from $1 million to $500,000 on grants to projects costing less than $5 million.
McDonnell said the changes would allow greater flexibility while accomplishing the bill's goal of assisting nonprofits that had begun fundraising campaigns to complete capital construction projects last year but were interrupted when donor dollars were diverted to more immediate needs due to the pandemic.
North Platte Sen. Mike Groene offered an amendment that would require grant funding to be distributed equally among the state's three congressional districts, with no one project receiving more than $1 million or 10 percent of the total funds available.
He said that as a statewide initiative, the bill should benefit all areas of the state equally.
McDonnell opposed the amendment, which failed on vote of 12-19, saying it would "dramatically" change the bill without improving it.
Lawmakers also rejected an attempt by Omaha Sen. Megan Hunt to require that a qualifying organization not discriminate on the basis of race, color, religion, national origin, ancestry, citizenship status, gender, sexual orientation, gender identity or disability.
Calling the amendment "good governance that reflects the values of Nebraskans," Hunt said taxpayer dollars should not be diverted to organizations that are allowed to discriminate.
The amendment failed 14-27. Senators then voted 31-6 to advance LB566 to final reading.