Classroom air filter study narrowed, advanced
A bill that would install high-quality air filters in Nebraska classrooms to study their effect on student test scores and behavior was amended and advanced to the final round of debate May 11.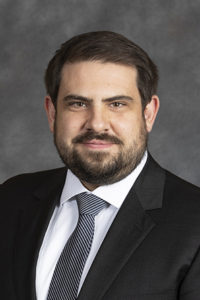 LB630, introduced by Lincoln Sen. Eliot Bostar, would require the state Department of Education to develop and implement a pilot program to study the efficacy of commercial air filters to remove air pollution from classrooms and the impact on academic performance and behavior.
The pilot program would include 50 schools, with six participating classrooms in each school. Half of the classrooms would be assigned to the control group.
At the end of the study, the department would submit the results to the Legislature.
Bostar offered an amendment on select file that he said addressed issues raised during the previous round of debate. To ensure geographic diversity in the study, he said, no more than 50 percent of participating schools could be from the same school district.
In addition, the amendment stipulates that school participation would be voluntary and the study limited to classrooms of students in Grades 3 through 8.
North Platte Sen. Mike Groene thanked Bostar for addressing some of his concerns, including clarifying that participation would be voluntary and not including high school students, who change classrooms frequently.
Senators voted 36-0 to adopt the amendment and advanced LB630 to final reading by voice vote.