Matching grant program for nonprofit capital construction advanced
Lawmakers gave first-round approval May 4 to a bill intended to help jump-start certain construction projects delayed by the COVID-19 pandemic.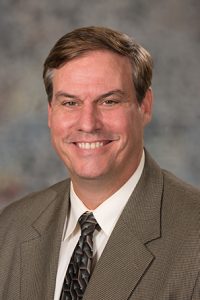 LB566, sponsored by Omaha Sen. Mike McDonnell, would create the Shovel-Ready Capital Recovery and Investment Fund. As introduced, the bill would appropriate $25 million in general funds and 10 percent of any Coronavirus Relief Funds received by the state Department of Economic Development to the fund.
An Appropriations Committee amendment, adopted 36-5, would strike the Coronavirus Relief Fund provision and instead would allocate $75 million from the Coronavirus State Fiscal Recovery Fund pursuant to the American Rescue Plan Act of 2021, if allowable. It would maintain the $25 million general fund appropriation.
The amendment also would allow the fund to receive transfers authorized by the Legislature, gifts, grants or bequests from other sources.
McDonnell said the pandemic had a significant impact on the nonprofit industry when planned projects were forced to shut down last year. Many organizations had begun fundraising campaigns to complete capital construction projects, he said, which were interrupted when donor dollars were diverted to more immediate, pressing community needs.
"Many of these organizations are deciding whether or not to cancel or postpone their planned expansion," McDonnell said. "This bill is [designed] to prevent that decision from having to be made by injecting immediate support to many of these projects, provided that they had already begun planning prior to COVID-19."
He added that nonprofits employ approximately 90,000 people in Nebraska and pay more than $4 billion in wages.
The grant application period would begin July 1, 2021, and end July 15, 2021, and be administered by the state Department of Economic Development. Grants would require a one-to-one match from private sources and be capped as follows:
• $1 million for projects costing less than $5 million;
• $5 million for projects between $5 million and $25 million;
• $10 million for projects between $25 million and $50 million; and
• $15 million for projects greater than $50 million.
Qualifying projects would be required to complete their fundraising by Dec. 31, 2021, and construction must commence by June 30, 2022.
McDonnell acknowledged the brief application window, saying it reflects the intent of the bill to target projects that are "shovel ready."
He offered an amendment, adopted 29-9, that would add eligibility for nonprofit entities related to arts, culture or the humanities or that own a sports complex. A qualifying sports complex would be one that primarily is used for competitive sports and contains at least twelve separate sports venues.
Several senators expressed concerns about the use of general funds for nonprofit projects.
Sen. Curt Friesen of Henderson said tax dollars should be used to grow the state and attract workers rather than funding entertainment projects that already were underway and would happen regardless of LB566.
"We're picking winners and losers by how we write the bills," he said. "I think donations to these charitable organizations are going to be just fine."
Omaha Sen. Megan Hunt also raised concerns, saying she has a "general philosophical objection" to diverting taxpayer dollars to nonprofits to provide necessary services. She said there is no guarantee that nonprofits have the same transparency and inclusion requirements as government agencies.
"If we're using taxpayer dollars to provide a service or a program, that service or program needs to be available to everybody," Hunt said, adding that she would work to add a nondiscrimination requirement to the bill on the next round of debate.
Senators advanced LB566 to select file on a 26-11 vote. Twenty-five votes were needed.