Statewide farm-to-school program clears first round
A Nebraska farm-to-school program would provide locally grown and minimally processed food to elementary and secondary school students under a proposal advanced from general file April 26.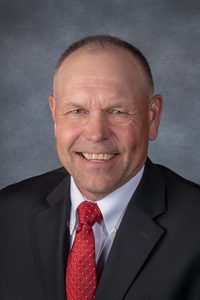 LB396, introduced by Sen. Tom Brandt of Plymouth, would require the state Department of Education to hire a coordinator to administer the program, which also could provide students with hands-on learning activities, such as farm visits, cooking demonstrations and school gardening and composting programs.
The coordinator would partner with public agencies and nonprofits on a public engagement campaign and build a communication network that links farmers and schools.
They also would encourage schools to develop and improve their nutrition plans using locally grown or processed food and provide technical assistance to school food services staff, farmers, processors and distributors regarding the demand for and availability of Nebraska food products.
Brandt said a localized food production and distribution system would increase the likelihood that current and future generations always will have plenty to eat.
"By providing a stable, reliable market for local produce," he said, "farm-to-school enables Nebraska communities to start recapturing a portion of the 90 percent of our school food dollars that are currently leaving the state."
Omaha Sen. Megan Hunt spoke in support of LB396. She said the bill would allow Nebraska schools to reduce their dependence on large food distribution companies.
"Locally produced food is better for the environment and it reduces our carbon footprint … because it doesn't require as much transportation," Hunt said. "The food is fresher and it has everything our kids need to stay healthy."
Senators voted 43-0 to advance LB396 to select file.