YRTC bill amended, advanced
A bill establishing educational standards at youth rehabilitation and treatment centers in Nebraska was amended to become an omnibus YRTC proposal and advanced from general file April 15.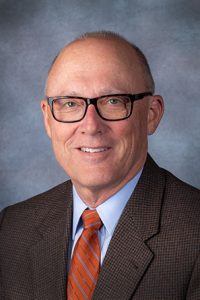 LB428, introduced by the Health and Human Services Committee, would require that YRTC residents receive educational opportunities equivalent to those offered to students at Nebraska public schools.
Under the bill, each YRTC would maintain accreditation by the state Board of Education and provide age-appropriate and developmentally appropriate educational programs.
La Vista Sen. John Arch, chairperson of the committee, said the proposal was the result of the recommendations made by the Legislature's YRTC special oversight committee.
A committee amendment, adopted 35-0, added the provisions of four additional bills, each introduced by the committee:
• LB425, which would require state Department of Health and Human Services to hire a consultant to perform a needs assessment and cost analysis of an inpatient adolescent psychiatric unit at the Lincoln Regional Center. The assessment would be submitted to the committee by Dec. 1, 2021;
• LB427, which would prohibit DHHS from delaying inpatient or subacute substance abuse or behavioral health residential treatment for youth under the jurisdiction of a juvenile court when such treatment has been determined necessary after the youth's commitment to the state Office of Juvenile Services or has been ordered by a juvenile court;
• LB429, which would require DHHS to notify the Legislature 120 days before making substantial changes to facilities and programs under the jurisdiction of the Office of Juvenile Services; and
• LB570, which would require that the Legislature complete an evaluation of the state's privatization of child welfare case management in the eastern service area by Dec. 31, 2021, and approve hiring a consultant to assist in the evaluation.
Omaha Sen. Steve Lathrop supported the package. He said the needs assessment provision for use of the Lincoln Regional Center would be critical in determining if the state can establish a "no eject, no reject" youth behavioral health facility.
"We really need that for the young people so that we do have, truly, a continuum of care," Lathrop said.
Following the adoption of a technical amendment on a 33-0 vote, senators advanced LB428 to select file 34-0.