Expansion of unemployment eligibility advanced
Lawmakers gave first-round approval April 6 to expanded eligibility for unemployment benefits.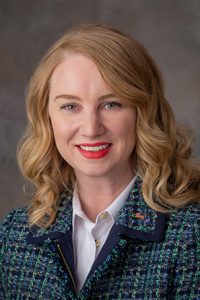 LB260, sponsored by Omaha Sen. Megan Hunt, would expand the list of "good cause" reasons to leave employment voluntarily to include caring for a family member with a serious health condition.
The bill would allow workers who voluntarily have left employment to care for a family member, but who are seeking to return to employment, to be eligible for unemployment benefits.
Current law does not allow workers who leave employment to care for a family member to receive unemployment benefits, Hunt said, despite the fact that their employers have paid into the unemployment insurance fund on their behalf.
"Providing this temporary safety net will allow caregivers some security while they attempt to reenter the workforce," she said.
Columbus Sen. Mike Moser spoke in opposition to LB260. He said it would strain a finite state resource.
"If you don't charge the individual employers for those [benefits paid out], then the whole [Nebraska Unemployment Trust Fund] balance is going to go down," Moser said. "Either the state will have to pay in to keep it solvent or they will have to raise rates on all employers."
Senators advanced the bill to select file on a 27-11 vote.