Telehealth access proposed for medical abortion
A bill that would allow patients to receive medical abortion services through telehealth was considered by members of the Judiciary Committee March 12.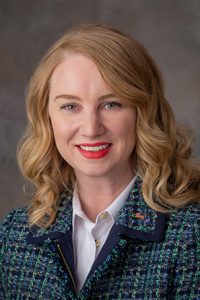 LB276, sponsored by Omaha Sen. Megan Hunt, would remove a current requirement that a physician be physically present to administer the first of two medications used in a medical abortion. The second medication typically is taken by the patient at home at a later time.
Hunt said the prohibition on telehealth abortions in Nebraska is based in moral and political opinions about abortion rather than science.
"Under current Nebraska statute, all treatments and consultations that do not involve a physical procedure can be performed through telemedicine, except for medical abortion," she said. "This means patients that are seeking abortions early in a pregnancy have to be in the same room as a doctor just to swallow a pill and go home."
Danielle Conrad, executive director of the ACLU of Nebraska, testified in support of LB276. She said the U.S. Supreme Court has found that any law that imposes an undue burden on a woman's right to access abortion care is unconstitutional.
Of Nebraska's 93 counties, Conrad said, only three provide access to abortion. The current ban on telehealth abortion services was introduced in 2011 based on the bill sponsor's religious beliefs, she said, which makes the resulting burden on women's access constitutionally suspect.
Also testifying in support of the proposal was Tiffany Joekel, speaking on behalf of the Women's Fund of Omaha. Laws should safeguard women's health, she said, while at the same time not inhibit access to safe and effective medical care.
"We support this effort to eliminate medically unnecessary barriers that have singled out a woman's decision to access medication abortion care for more onerous treatment through telemedicine," Joekel said. "Ultimately, this in-person requirement simply creates more burdens and barriers for women and their families in accessing the care that they need."
Speaking in opposition to the bill was Marion Miner, representing the Nebraska Catholic Conference. He said the lack of an in-person meeting between an abortion provider and a woman seeking care would increase the likelihood that sexual abuse, trafficking or coercion would go undetected.
"When abortion pills can be prescribed over video conference or telephone, it is not difficult for an abuser to be present and to listen to the conversation without the knowledge of the provider," Miner said.
Karen Bowling, executive director of Nebraska Family Alliance, also spoke in opposition to LB276. Women deserve the best standard of care when pursuing a medication abortion, she said, including the presence of a physician.
"The health and safety of women and pre-born lives should be protected," Bowling said. "Mail-in, delivered and self-managed abortion should not be the standard of care in Nebraska."
The committee took no immediate action on the bill.