Legalization of medical cannabis proposed
A bill that would approve certain forms of cannabis for medical use was heard by members of the Judiciary Committee March 10.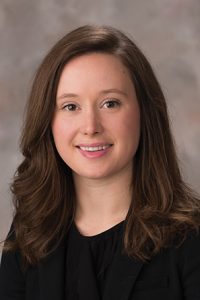 LB474, introduced by Lincoln Sen. Anna Wishart, would create a framework for legalizing medical cannabis use in Nebraska.
Wishart said a 2017 study showed that more than 70 percent of Nebraskans support legalizing medical cannabis. While supporters span the political, age and geographic spectrums, she said, they all share a common desire to assist those struggling with chronic illnesses who could be helped by medical cannabis.
"I'm here for the fifth year in a row to have Nebraska's elected leaders step up and represent the will of the people and pass a safe and regulated medical cannabis system," Wishart said.
To qualify for a medical cannabis registration card under the bill, a person must receive written certification that medical cannabis would improve their condition from a health care practitioner with whom they have an established, bonafide relationship.
Registered medical cannabis users could purchase cannabis through regulated in-state dispensaries or home delivery from out-of-state suppliers. Patients would be limited to no more than two and one-half ounces of cannabis — or a greater amount approved by a medical necessity waiver — or cannabis infused products with no more than 2,000 milligrams of THC.
Cannabis infused edible products — other than pills — and cannabis used in vaporizers would not be permitted.
LB474 would prohibit any registered user of medical cannabis from driving, operating a boat, train or aircraft or undertaking any task that would be negligent or constitute malpractice while under the influence of cannabis. They also could not work on transportation equipment, property or facilities.
Medical cannabis would not be covered by Medicaid under the bill and private insurers would not be required to cover its costs. Any registered user who sells their medical cannabis would suffer immediate revocation of their registration card.
Amanda McKinney, a physician and medical educator specializing in medical cannabis, spoke in support of the bill. She said the government should stop forcing otherwise law-abiding citizens to become criminals when they drive across state lines to purchase "life-sustaining" medications.
"We are fortunate to have the medical and industry experience in [Nebraska] to create a program that is well regulated and safe for consumers and patients while also providing revenue that can offer relief in other areas, such as property taxes," McKinney said.
Former college and professional football player Grant Wistrom also supported LB474. He started consuming marijuana early in his professional career, he said, and began sleeping better, recovering faster and dealing with less pain.
"I believe to my core that this plant was given to us to promote healing," Wistrom said. "We have an opportunity to end emotional and physical pain through plant-based medicine for thousands of good, kind, hard-working citizens in this state that I love."
Nicole Hochstein, speaking on behalf of Nebraska Families for Medical Cannabis, also testified in support of the bill. She said the evidence in favor of medical cannabis use is clear, concise and plentiful.
"Our children deserve medications that could provide them with relief [from] these debilitating seizures, but their zip code is preventing it," Hochstein said.
Speaking in opposition to LB474 was Gary Anthone, chief medical officer for the state Department of Health and Human Services Division of Public Health. He said that legalizing marijuana for any purpose — including medicinal use — poses risks for the health and safety of Nebraskans.
"Doctors and pharmacists are not able to prescribe drugs like marijuana as a treatment because they are not federally approved and dosing and drug interactions remain unknown," Anthone said.
John Kuehn, speaking on behalf of Smart Approaches to Marijuana-Nebraska, opposed the bill, which he said seeks to establish a commercial industry for the sale of THC products under the guise of medicine.
"The FDA has currently approved forms of THC and CBD — verified for their purity, safety and standardized dosing — that are already available to Nebraska clinicians to prescribe for patients whom evidence has demonstrated will have a clinical benefit," Kuehn said.
Nebraska State Patrol Superintendent John Bolduc also spoke in opposition. He said that other states with approved medical marijuana programs have issues with the sale of legal marijuana to unqualified individuals.
"Because of the demand and potential profit, decriminalizing the distribution and possession of even medical marijuana contributes to the dangerous problem the black market poses to public safety, including the rise in violent crime," Bolduc said.
The committee took no immediate action on LB474.