Asian American commission proposed
The Government, Military and Veterans Affairs Committee heard testimony March 3 on a bill that would create a commission to address the concerns of Asian American in Nebraska.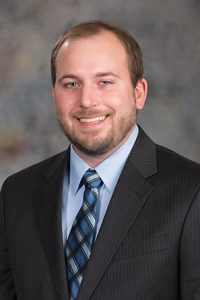 LB442, introduced by Sen. Matt Hansen of Lincoln, would create a 14-member Commission on Asian American Affairs. Members would be of Asian ancestry and appointed by the governor. The commission would promote beneficial state and federal legislation, enhance the cause of Asian American rights and develop solutions to problems common to all Asian Americans in Nebraska.
"This [bill] would provide a commission to study issues specific to our Asian American community, educate state officials on those issues and propose policies and programs to address them," Hansen said.
Suzanne Swanson testified in support of the bill. She said she's endured racial hostility, such as being told to "go back to China" even though she's Korean. A commission would enable Asian Americans to teach the various languages and cultures of Asia, she said.
"This commission would do so much good for us," Swanson said. "Without this commission, these incidents like I've experienced will continue."
Rose Godinez of the ACLU of Nebraska also testified in support. People of Asian descent have experienced racism in America, she said, from Japanese internment camps during World War II to being blamed falsely for spreading COVID-19. A commission would highlight these issues and grant Asian Americans access to policymakers, she said.
No one appeared at the hearing to testify in opposition to LB442 and the committee took no immediate action on the bill.