Program would study effects of classroom air filters
The state would install high-quality air filters in 150 classrooms to study their effect on students' test scores and behavior under a bill heard March 1 by the Education Committee.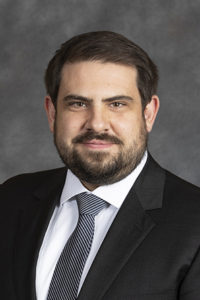 LB630, introduced by Lincoln Sen. Eliot Bostar, would require the state Department of Education to develop and implement a pilot program to study the efficacy of commercial air filters to remove air pollution from classrooms and their impact on academic performance and behavior.
The pilot program would include 50 schools, with six participating classrooms in each school. Half of the classrooms would be assigned to the control group.
At the end of the study, the department would submit the results to the Legislature.
Bostar said a recent study measured the effect of air quality on academic performance in several California schools that installed high-quality commercial air filters in response to a leak at a nearby natural gas storage facility in 2015.
Compared to schools outside the affected area, he said, schools that installed air filters saw a significant increase in students' math and English test scores.
Given those results and the growing body of research demonstrating air pollution's negative effects on childrens' health and development, Bostar said, Nebraska should further investigate classroom air filters.
"Investing in clean air for our children is unlikely to be something we regret in the future," he said.
Barbara Baier testified in support of LB640 on behalf of Lincoln Public Schools. She said the program would help schools make research-based decisions about facilities upgrades.
"Having access to research that may identify ways to improve the learning environment for students in ways that impact student performance would be beneficial to school districts," she said.
No one testified in opposition to the bill and the committee took no immediate action on it.