Increased minimum wage considered
Members of the Business and Labor Committee discussed a proposal March 1 to increase the minimum wage incrementally over 10 years.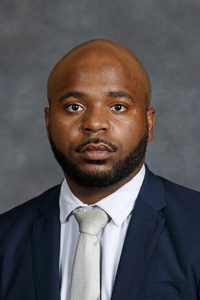 Currently, the state minimum wage is $9 per hour. LB480, sponsored by Omaha Sen. Terrell McKinney, would raise the wage to $10 per hour in 2022, with additional $1 per hour increases annually until it reaches $20 per hour in 2032.
McKinney said the incremental approach would allow businesses plenty of time to adjust to the increases while still providing more pay for individuals.
"It's become astonishingly clear, especially in a global pandemic, that Nebraskans are not paid adequately," he said. "We rave about a low unemployment rate, but we forget that many Nebraskans are working multiple jobs and are still struggling to support themselves and their families."
Karen Bell-Dancy, executive director of the YWCA of Lincoln, spoke in support of the proposal. She said that nearly half of all Black and Latino workers nationwide make less than $15 per hour.
"By raising the minimum wage in yearly increments starting in 2022 … LB480 could dramatically decrease poverty and close the racial income gap and disparities which have continually remained," Bell-Dancy said.
Also supporting LB480 was Scout Richters, speaking on behalf of the ACLU of Nebraska. She said economic justice is critical to advancing racial justice.
"Higher wages for low-skilled workers reduce both poverty and violent crimes, as well as crime among adolescents," Richters said. "A 10 percent increase in wages for non-college educated men results in approximately a 10 to 20 percent reduction in crime rates."
Opposing the bill was Dallas Jones, representing the Lincoln Independent Business Association. Passing the measure, he said, would cause a dangerous drag on the Nebraska economy.
"A 2018 report from the Harvard Business School estimates that every $1 increase in the minimum wage leads to a 14 percent increase in the likelihood for many restaurants to close," Jones said. "An $11 ultimate increase in the minimum wage under this bill would be devastating for not only restaurants, but for all small businesses and their employees."
Loreen Reynante of Papillion also opposed LB480. She said the bill would not have the desired effect of pulling workers out of poverty.
"We all want higher wages but that will only come from higher productivity, better training, education and friendly tax policies that increase quantity and quality of capital," Reynante said.
The committee took no immediate action on the bill.