Conviction enhancement limits proposed
The Judiciary Committee heard testimony Feb. 24 on a bill that would limit sentence enhancement for certain offenses.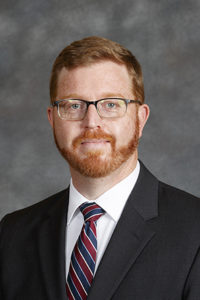 Under LB319, sponsored by Omaha Sen. John Cavanaugh, second or subsequent theft convictions only could be enhanced by a prior conviction if the prior offense occurred within the preceding 15 years.
Cavanaugh said the state already imposes a 15-year "look back" provision with regard to driving under the influence offenses.
"This bill would recognize the reality that if someone goes a long period without a law violation, that they are not as serious a threat to society as someone who commits multiple crimes in quick succession," he said.
Spike Eickholt, speaking on behalf of the Nebraska Criminal Defense Attorneys Association, supported the bill. He said it was a modest reform of the state's crime enhancement statute.
No one testified in opposition to LB319 and the committee took no immediate action on it.