Bill would eliminate waiting period on voting rights
Nebraskans who have been convicted of a felony would have their voting rights restored upon completion of their sentence or probation under a bill considered Feb. 24 by the Government, Military and Veterans Affairs Committee. Current law requires a two-year waiting period.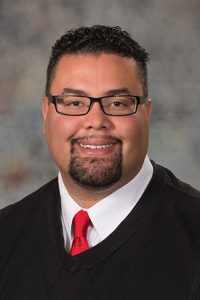 Omaha Sen. Justin Wayne, sponsor of LB158, said recidivism drops when individuals who are released from prison engage with the political process and that the current two-year waiting period is arbitrary and rooted in racism.
"This type of legislation and constitutional amendments started in the Reconstruction era," Wayne said. "[Disenfranchisement] laws became popular in the 1870s … I think it is important to recognize the tentacles of slavery."
Jasmine Harris of RISE — an organization that assists individuals recently released from prison — testified in support of the bill. Many forget that they regain the right to vote or mistakenly believe that the ban is permanent, she said. Harris added that the current waiting period was the result of a compromise among state senators and not based on data.
"There's no science behind this number," she said.
Shakur Abdullah of the Community Justice Center also testified in support. He said ex-prisoners often feel like lesser people and that restoring their voting rights upon release would ease that burden.
"A felony conviction does not abrogate your citizenship," Abdullah said.
Law student Shayna Bartow also supported the bill. In 2020, approximately 27 percent of Nebraskans affected by the current restriction were Black, she said, while Black Nebraskans account for roughly five percent of the state's population.
"There is simply no legitimate social or legal policy justification for this law," Bartow said.
No one appeared at the hearing to testify in opposition to LB158 and the committee took no immediate action on it.