Decriminalization of marijuana proposed
Nebraskans with nonviolent drug convictions could apply for "clean slate" relief under a bill heard by the Judiciary Committee Feb. 19.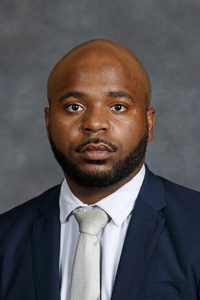 Under LB481, sponsored by Omaha Sen. Terrell McKinney, an individual convicted of a minor or nonviolent drug offense would be eligible to have their criminal record sealed automatically if the offense was committed after Jan. 1, 1994, and they have completed their sentence and paid all court-ordered financial obligations related to the offense.
The federal government's "war on drugs" disproportionately targeted black and brown people, McKinney said, and arguably was never intended to increase public safety.
"With this acknowledgement comes the duty to address discriminatory policing practices as well as the structural racial basis at every step of our criminal legal system," he said. "Equity is a vital component of this bill as it seeks to repair past harm, avoid future harm and help address the years of stigma that criminalizing marijuana has brought about."
The bill also would allow an individual convicted of an eligible offense to petition the court beginning June 1, 2023, to have their record sealed regardless of when the offense was committed, removing all records relevant to the crime from the public record and limiting dissemination of such records to criminal justice agencies.
An order for clean slate relief under LB481 would nullify an individual's conviction and remove all civil disabilities and disqualifications imposed as a result of the conviction. It would not require the reinstatement of any office, employment or position which was lost or forfeited as a result of conviction or affect eligibility for, or obligations relating to, a commercial driver license.
Among other provisions, the bill would establish an appeal process for an individual whose petition for relief is denied. It also would decriminalize marijuana possession and possession with intent to manufacture, distribute, deliver or dispense marijuana.
Representing the Nebraska Criminal Defense Attorneys Association, Joe Nigro spoke in support of LB481. He said black people are three times as likely as white people to be arrested for marijuana offenses in Nebraska.
"The failed war on drugs has created a greater burden on the criminal justice system than any other factor over the last 50 years, especially harming people of color," Nigro said. "All of this for a substance that has the same dependency rate as caffeine at 9 percent."
Spike Eickholt, speaking on behalf of the ACLU of Nebraska, also supported LB481. He said criminalization of marijuana does not increase public safety.
"All the horror stories you're seeing about what marijuana does to people is happening when we have prohibited marijuana and criminalized it," Eickholt said. "This is a medical and societal issue and there are other ways to address it than just criminalizing it."
Opposing the bill was Dr. Gary Anthone, chief medical officer for the state Department of Health and Human Services Division of Public Health. LB481 would pose a public safety risk, he said, because information on marijuana convictions no longer would be available when approving or denying state-required licenses.
"The bill's provisions regarding clean slate relief would impact professional and occupational licensure duties performed by DHHS," Anthone said. "This poses a risk to the safety of vulnerable adults and children who receive care from these licensed individuals and entities."
Corey O'Brien, speaking on behalf of the Nebraska Attorney General's Office, also opposed the measure. If passed, he said it would undo nearly 10 years of progress made by the Legislature in the fight against synthetic forms of marijuana.
"State law changes like the ones proposed in [LB481] are in direct conflict with and are preempted by the Federal Controlled Substances Act and, as such, would violate the Supremacy Clause of the U.S. Constitution," O'Brien said.
The committee took no immediate action on the bill.