Local health department DHM authority sought
Local public health departments would have authority to issue directed health measures to combat contagious disease under a bill considered Feb. 19 by the Health and Human Services Committee.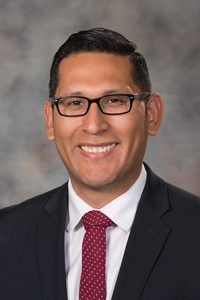 Under current law, local public health department measures to contain the spread of contagious disease are subject to review and approval by the state Department of Health and Human Services.
LB637, introduced by Omaha Sen. Tony Vargas, would remove that requirement and give local health departments exclusive authority to investigate the existence of contagious diseases and adopt measures necessary to limit the spread of disease within the health department's boundaries.
The bill also would remove the authority of second class cities to implement policies to prevent or contain the spread of disease.
Vargas said local health departments in Nebraska knew what steps to take to contain the COVID-19 pandemic in its early stages but were unable to act because state officials wouldn't approve those directed health measures.
"Decisions about public health should be made by the experts in the field," he said.
Douglas County Health Director Dr. Adi Pour testified in support of the bill. She said local authorities should be allowed to implement DHMs because the tools needed to combat health emergencies can vary between urban and rural areas.
"The law, as written, is not protective of public health at the local level but is dependent upon politics," Pour said.
Teresa Anderson, director of the Central District Health Department, also testified in support of LB637. She said that early in the current pandemic her department's "hands were tied" by current law and they were unable to contain the rapid spread of the coronavirus.
Tana Fye, testifying on behalf of the Two Rivers and Southwest Nebraska public health departments, also spoke in support. Currently, public health is governed by what Fye called a "patchwork" of memoranda between health districts and political subdivisions leading to confusion and enforcement difficulties.
"LB637 really is a clean-up bill. It cleans up the situation so that cities and counties no longer have these overlapping powers with questions of who ultimately has jurisdiction to enact what is necessary," Fye said.
Ashley Newmyer testified in opposition to the bill on behalf of DHHS. She said a cohesive, statewide strategy has been critical to combating the current pandemic, which would not be possible if LB637 were approved.
"A local health district could enact their DHM and then the state DHHS could enact a DHM. You could run into inconsistencies; one could be more or less restrictive than the other," Newmyer said. "The intent of directed health measures is to impact the health behavior of people so they know what precautions they need to take. That requires very consistent messaging."
Christy Abraham of the League of Nebraska Municipalities also testified in opposition. She said the league appreciates the bill's concern for public health but could not support a measure that would take authority away from certain classes of cities.
"The authority to help prevent … the spread of contagious diseases has been in state statute as an authority for municipalities for decades and decades," Abraham said.
Also speaking in opposition was Mary Hamilton. She said unelected officials should not have the authority to close churches, restaurants and other public venues.
"Quarantine is when you restrict the liberty of people who are sick; tyranny is when you restrict the liberty of people who are healthy," Hamilton said.
The committee took no immediate action on LB637.