DUI alternative sobriety program considered
Individuals awaiting trial for driving under the influence of alcohol and other drugs could enroll in an alternative diversion program under a bill heard Feb. 17 by the Judiciary Committee.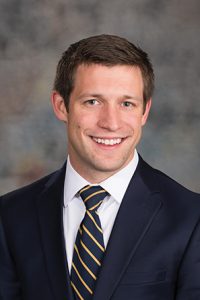 LB271, sponsored by Lincoln Sen. Adam Morfeld, would authorize county-level 24/7 sobriety programs created by the sheriff or a designated entity.
Morfeld said evidence from states that have implemented similar programs shows increased rates of sobriety among participants and reduced incidents of alcohol-related traffic accidents and domestic violence.
"Research has shown these programs are more effective at reducing recidivism of drug and alcohol related offenses than traditional monitoring methods," Morfeld said. "Seeing the same facility staff twice daily gives a unique sense of accountability that is often lacking with just an [ignition] interlock device or suspended license."
Under the bill, a person awaiting trial for driving under the influence could join a voluntary 24/7 sobriety program as a condition of bail and submit to twice-daily sobriety testing or use of a continuous alcohol monitoring device. Participants would agree not to consume alcohol or any drug not prescribed by a physician while enrolled in the program.
An individual who violates a program's terms would face immediate sanctions as established in their participation agreement. A sixth violation would result in immediate expulsion from the program and exclusion from further participation.
LB271 also would authorize a special motor vehicle operating permit for individuals enrolled in a 24/7 sobriety program. The permit would be subject to court approval, a $45 issuance fee and at least 30 consecutive days in the program without sanction.
An individual with a 24/7 sobriety permit who is found to be driving under the influence or who refuses a chemical test would be guilty of a Class IV felony, punishable by up to two years imprisonment with 12 months post-release supervision, a $10,000 fine or both.
Lancaster County Public Defender Joe Nigro spoke in support of the bill. He said it would be a valuable tool in efforts to reduce DUI offenses and make the state's roads safer.
"Most people convicted of a first-offense DUI get a seven-day jail sentence. Whether they serve it in jail or on house arrest, it does nothing to address the drinking problem," Nigro said. "A diversion program can identify those who need treatment."
Opposing the bill was Ken Lackey, speaking on behalf of the state Department of Motor Vehicles. He said pre-trial diversion programs were designed specifically to educate individuals who commit only minor traffic offenses.
"LB271 would allow first-time DUI offenders to enter the pre-trial diversion program for the first time in Nebraska history," Lackey said. "Current statute is very clear that minor traffic offenses do not include driving under the influence."
The committee took no immediate action on LB271.