Bill would expand child care assistance
More Nebraskans would be eligible for subsidized child care assistance under a bill considered Feb. 10 by the Health and Human Services Committee.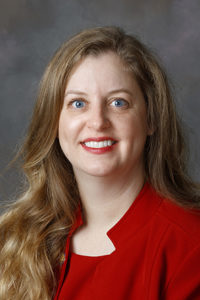 LB485, introduced by Bennington Sen. Wendy DeBoer, would increase the income eligibility limit of the Child Care Subsidy program from 130 percent of the federal poverty level to 185 percent. The bill also would increase transitional child care income eligibility from 185 percent of FPL to 200 percent.
DeBoer said this change would lessen the so-called "cliff effect" that occurs when a raise or promotion causes an individual receiving subsidized child care to lose that benefit.
Child care is a vital part of Nebraska's economy, DeBoer said, and lack of affordable child care can drive people out of the labor market.
"Investing in child care is an investment in our workforce," DeBoer said. "The current initial eligibility levels [of the program] prevent many low-income families from accessing much-needed assistance that enables them to stay engaged in the workforce."
Adam Feser with early childhood development organization First Five Nebraska testified in support of the bill. The child care subsidy enables families to afford more educational options and earn more income, he said.
"Currently, Nebraska has some of the most restrictive eligibility criteria for child care assistance in the country," Feser said. "We have an opportunity to change that."
J.P. Lauterbach, chief operating officer of the YMCA of Lincoln, also testified in favor of LB485. He said that for every child receiving the subsidy there are five more on the state's waiting list.
"Imagine a single parent or even a couple, working full time, making between $9 and $12 an hour, trying to afford quality child care for their two children so they are safe and learning," Lauterbach said.
Leslie Andersen, testifying on behalf of the Nebraska Chamber of Commerce and Industry, also spoke in support. She said the bill would give families "more breathing room" to pursue higher education or a new career.
Stephanie Beasley, director of the Division of Children and Family Services at the state Department of Health and Human Services, testified in opposition to the bill.
Affordable child care is important for families, Beasley said, but increasing the income limit would be too costly to the state. The bill would add approximately 10,800 children to the program, she said, requiring DHHS to hire 21 new employees at a cost of $29.7 million next fiscal year.
The committee took no immediate action on LB485.