FAFSA requirement approved
Nebraska students must submit a federal college financial aid application before they graduate from high school under a bill passed by lawmakers Aug. 13.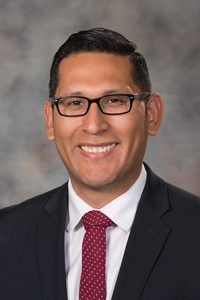 Introduced by Omaha Sen. Tony Vargas, LB1089 requires each public high school student to complete and submit a Free Application for Federal Student Aid before graduating, beginning with the 2021-22 school year.
A student's parent or legal guardian, or the person standing in loco parentis to the student, may submit a signed form indicating that they authorize the student to decline to complete and submit a FAFSA. A student who is 19 or older or is an emancipated minor may sign and submit the waiver.
A principal or the principal's designee also may authorize a student to decline for good cause.
LB1089 requires the principal or a designee to provide the number of students who completed a FAFSA or submitted the required waiver to the school district or governing authority for the high school and to the state Department of Education.
The bill requires the commissioner to submit a report with that information to the Legislature, beginning Dec. 31, 2022. It also requires the commissioner to create and adopt the waiver form to be used by each public high school.
LB1089 passed on a vote of 29-12.