Body art, nail technology changes adopted
Several changes to state law regulating nail technology and tattoo artists were approved Aug. 13.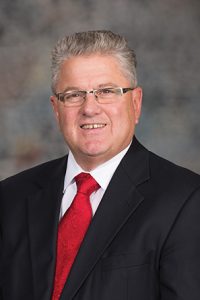 LB607, introduced by Sen. Mark Kolterman of Seward:
• creates a three-day license for a "guest body artist" enabling him or her to work at a licensed tattoo establishment or under a licensed body artist;
• creates the position of nail technology apprentice and allows an apprentice to work under a licensed nail technologist;
• updates the definition of cosmetic tattooing;
• adds "natural nail" treatment—work done on a person's nails without adding to the nail—to the definition of manicuring; and
• allows the Board of Cosmetology, Electrology, Esthetics, Nail Technology and Body Art to administer licensing exams in multiple languages.
The bill passed on a 31-10 vote.