Omnibus banking bill passed
Senators passed a bill Aug. 11 that makes a number of changes to state banking laws.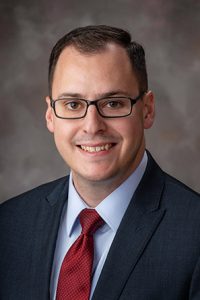 LB808, introduced by Sen. Andrew La Grone of Gretna, enacts new sections in the Nebraska Model Business Corporation Act related to defective corporate actions.
The measure contains provisions of six additional bills:
• LB775, introduced by Sen. Matt Williams of Gothenburg, which make several technical changes to the Nebraska Real Property Appraiser Act;
• LB782, introduced by Gering Sen. John Stinner, which allow students within 120 days of completing an accounting degree to take test sections of the certified public accountant exam;
• LB767, introduced by Omaha Sen. Brett Lindstrom, which change laws governing condominium associations, including reducing the time allowed to recover damages from alleged deficiency in the design or construction of a condominium;
• LB902, introduced by Sen. Patty Pansing Brooks of Lincoln, which modernize and reform the terms of an irrevocable trust;
• LB929, introduced by Lindstrom, which exempt from the Nebraska Real Estate License Act an unlicensed person who provides a list of potential purchases to a broker or real estate salesperson; and
• LB1123, also introduced by Lindstrom, which expand the definition of security to include student loans under the Public Funds Deposit Security Act.
LB808 passed on a 47-0 vote and takes effect immediately.