Affordable housing bill amended, advanced
A bill that seeks to increase the availability of certain types of housing was expanded and advanced to final reading Aug. 11.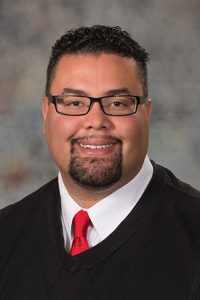 LB866, as introduced by Omaha Sen. Justin Wayne, would adopt the Density Bonus and Inclusionary Housing Act. Those provisions would incentivize affordable housing projects through residential density increases, regulatory concessions and incentives for housing developments that include a certain percentage of income-restricted rental units.
The bill was amended on general file and includes some provisions of LB794, introduced by Lincoln Sen. Matt Hansen. That bill would require cities with populations greater than 20,000 to submit a report every two years, beginning July 1, 2021, to the Urban Affairs Committee detailing their efforts to incentivize affordable housing.
The report would include an overview of the city's residential zoning requirements, percentage of residential areas zoned for multi-family housing, a five-year history of new residential construction and residential units annexed and an estimate of per unit housing costs.
In addition, all cities with populations greater than 50,000 would be required to adopt an affordable housing action plan by Jan. 1, 2023, and all cities with populations between 20,000 and 50,000 would be required to adopt an affordable housing action plan by Jan. 1, 2024.
Cities that do not comply would be required to adopt a default housing plan to allow development of "middle housing" in areas currently zoned for single-family residences. Middle housing includes duplexes, triplexes, quadplexes, cottage clusters and townhouses.
Wayne introduced an amendment during select file debate that would add provisions of Omaha Sen. Tony Vargas' LB1155. The provisions would create the Middle Income Housing Investment Fund within the state Department of Economic Development to support development of workforce housing in Nebraska counties of 100,000 or more residents.
Only nonprofit organizations could apply for grants, which would be based on a demonstrated need for additional owner-occupied housing in communities with an unemployment rate higher than the state average. The amendment also would set valuation parameters for workforce housing units eligible for grants at $125,000 to $275,000.
The fund would receive a one-time, $10 million general fund transfer. Any grants awarded would require one-to-one matching funds.
Wayne said he offered the amendment after senators voted to include $10 million in funding for rural workforce housing in the state budget.
The amendment was adopted 29-12 and LB866 advanced to final reading by voice vote.