Collection of educational, workforce data approved
The state will more closely track educational and workforce outcomes under a bill passed by lawmakers Aug. 4.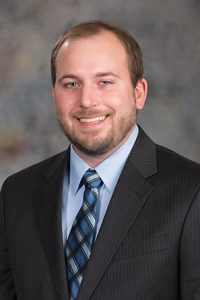 The data collection system created under LB1160, sponsored by Lincoln Sen. Matt Hansen, allows the state to track individuals as they progress through the state's educational system and enter the workforce.
The state Department of Labor will execute a memorandum of understanding with the data collection system before Dec. 31, 2020, to ensure the exchange of workforce data with all stakeholders.
The bill establishes data collection goals, including:
• providing workforce outcome data to postsecondary educational institutions;
• guiding students to education, training and career pathways that will support occupational success;
• providing comprehensive data reports on students' workforce results;
• tracking workforce outcomes;
• tracking student outcomes by race, ethnicity, gender and economic status to close educational attainment gaps; and
• identifying long-term return on investment from early education programs.
An annual report of policy recommendations will be provided to lawmakers before Dec. 1, 2021.
The bill passed on a 33-5 vote and takes effect immediately.