FAFSA completion requirement advanced
Lawmakers gave first-round approval Aug. 4 to a bill that would require Nebraska students to submit a federal college financial aid application before they graduate from high school.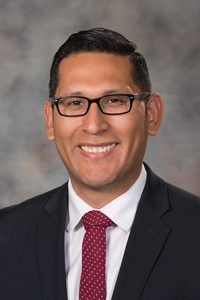 Introduced by Omaha Sen. Tony Vargas, LB1089 would, with some exceptions, require each public high school student to complete and submit a Free Application for Federal Student Aid before graduating, beginning with the 2021-22 school year.
Vargas said mandatory FAFSA filing policies in other states have increased the overall completion rate and closed the gap in completed applications between high- and low-income school districts within two years.
More than 70 percent of Nebraska jobs require postsecondary education or training, Vargas said, and LB1089 would benefit the state's workforce by ensuring that more students, including those from low-income families, have the financial resources to pursue higher education.
As introduced, LB1089 would allow the state commissioner of education or the administrator of the district in which the student is enrolled to waive the requirement under certain circumstances.
An Education Committee amendment, adopted 30-0, would replace the bill. Under the amendment, a student's parent or legal guardian, or the person standing in loco parentis to the student, could submit a signed form indicating that they authorize the student to decline to complete and submit a FAFSA.
A school principal or the principal's designee also could authorize a student to decline for good cause.
The principal or a designee would provide the number of students who completed a FAFSA or submitted the required waiver to the school district or governing authority for the high school and to the state Department of Education.
Additionally, the amendment would require the commissioner to submit a report with that information to the Legislature, beginning Dec. 31, 2022. It also would require the commissioner to create and adopt the waiver form to be used by each public high school.
Vargas introduced an amendment to the committee amendment that would authorize a student who is 19 or older or is an emancipated minor to sign and submit the waiver. The amendment was adopted on a vote of 32-0.
Sen. Mike Groene of North Platte opposed the bill, saying it would create an unnecessary graduation requirement. Groene said he trusts high school guidance counselors and administrators to help students and their families complete and submit a FAFSA if they choose to do so.
"[LB1089] is a mandate to parents to fill out a form for a … voluntary government program," he said.
Senators voted 28-9 to advance LB1089 to select file.