Injury leave for school employees approved
School employees will receive injury leave if they are injured by another person while at work under a bill passed by lawmakers Aug. 3.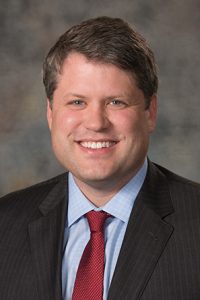 Under LB1186, sponsored by Lincoln Sen. Mike Hilgers, a school district employee who is physically injured by another person who "intentionally, knowingly or recklessly causes bodily injury" to that employee will receive injury leave and be paid their usual salary for the time they are absent and unable to work as a result of the injury.
The employee's injury must have occurred within their scope of employment in a way that would be covered by the Nebraska Workers' Compensation Act. An employee will receive no additional compensation under the act for any day that they already have been paid injury leave.
An employee may receive no more than seven calendar days of injury leave. After that, the employee must use workers' compensation benefits. Injury leave will not count against any other leave an employee accrues.
In determining the applicability of injury leave, a school district may require confirmation from a physician regarding the causation and the period of time for which an employee is unable to work. A district may withhold injury leave until the employee provides confirmation.
Senators voted 48-0 to pass LB1186.