Omnibus municipal bill passed
Senators gave final approval July 31 to a bill that makes several changes to state law governing cities and villages.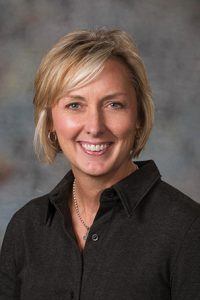 LB1003, introduced by Sen. Lynne Walz of Fremont, allows any second class city or village to annex land, lots, tracts, streets or highways to relocate all or part of a town because of catastrophic flooding, while waiving a requirement that annexed areas be contiguous or adjacent and urban or suburban in character.
Annexation will require a two-thirds vote of either a city council or village board.
The bill includes provisions of eight other measures:
• LB795, introduced by Lincoln Sen. Matt Hansen, which amends the Enterprise Zone Act to define unemployment criteria;
• LB799, introduced by the Urban Affairs Committee, which makes technical changes to statutes covering primary class cities;
• LB801, also introduced by the committee, which makes technical changes to Community Development Law related to tax-increment financing;
• LB821, introduced by Sen. Tom Brewer of Gordon, which allows the planning commission of a first or second class city or village to cancel a quarterly meeting if there is no business pending;
• LB885, introduced by Lincoln Sen. Kate Bolz, which changes requirements for grants under the Civic and Community Center Financing Act;
• LB957, introduced by Walz, which allows a mayor of a first or second class city to be considered a member of the town's city council to establish a quorum if the council consists of four members;
• LB984, introduced by Omaha Sen. Megan Hunt, which requires vacancies on airport authority, metropolitan transit authority, land bank, riverfront development authority boards and housing authority boards to be filled within six month after the date of the vacancy; and
• LB993, introduced by Kearney Sen. John Lowe, which allows cities with a population between 10,000 and 25,000 to expand the size of their city council from five to seven members under the City Manager Plan of Government Act.
LB1003 passed on a 42-1 vote and takes effect immediately.