Mental health care directives adopted
Nebraskans will have more control over their future mental health care under a bill passed by the Legislature July 31.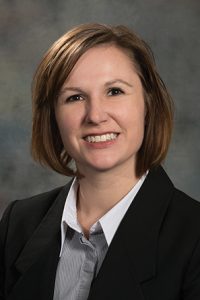 LB247, introduced by Lincoln Sen. Kate Bolz, allows a person to issue instructions or preferences regarding future mental health care decisions, including consent to or refusal of specific types of care, such as inpatient treatment, psychotropic medication or electroconvulsive therapy.
The bill requires two witnesses to the signing of an advance directive. Witnesses cannot be the person's attending physician or member of their mental health care treatment team, family member, romantic partner, attorney or owner or employee of a treatment facility at which the person is receiving treatment.
The person signing an advance directive must be of sound mind and cannot appear incapacitated or under undue influence or duress at the time of signing. An advance mental health care directive will remain in effect until it expires according to its own terms or is revoked by the person to whom it applies.
Under LB247, a health care professional who acts or declines to act according to reasonable medical standards, in good faith reliance upon a person's advance directive, will not be subject to criminal prosecution, civil liability or discipline for unprofessional conduct.
The bill passed on a 44-0 vote.