Budget adjustments approved
Lawmakers gave final approval July 31 to the three components of the Legislature's mid-biennium budget adjustment package.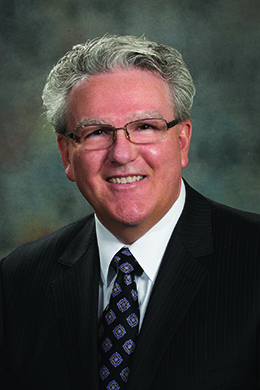 LB1008, introduced by Speaker Jim Scheer of Norfolk at the request of Gov. Pete Ricketts, makes adjustments to appropriations for state operations, aid and construction programs in the current and next fiscal year.
Among other provisions, the bill:
• transfers $10 million in general funds to the Rural Workforce Housing Investment Fund;
• provides a $3.7 million increase in developmental disability provider rates;
• appropriates an additional $1.5 million to aid local public health departments;
• appropriates $250,000 in general funds to the Nebraska State Patrol crime lab to support the timely processing of sexual assault forensic evidence; and
• appropriates $458,000 over two years to the state Supreme Court to increase staffing for youth problem-solving courts.
The bill also requires any unallocated and unexpended coronavirus relief funds as of Nov. 15, 2020, to be reoffered through a grant process to meet remaining unmet needs, including rental and food assistance, small business and livestock stabilization, broadband, workforce retraining and child care.
Under the bill—if allowed by federal law—any unallocated or unexpended funds received pursuant to the federal 2020 Coronavirus Aid, Relief and Economic Security Act, will be transferred to the Cash Reserve Fund on or before Dec. 30, 2020.
Omaha Sen. Justin Wayne offered a motion on final reading to bracket the bill until Aug. 11, saying senators should wait to see the impact on state finances of any additional guidance or relief that may be passed by Congress prior to their recess. The motion failed on a vote of 9-36.
The bill then passed 43-3 and took effect immediately.
LB1009, also introduced by Scheer at the request of the governor, authorizes and provides for certain fund transfers outlined in the mainline budget bill. Among other provisions, the bill transfers $60 million from the Governor's Emergency Cash Fund to the state's Cash Reserve Fund.
Lawmakers voted 46-2 to pass LB1009, which took effect immediately.
Finally, LB927, introduced by the Business and Labor Committee, provides for payment of claims against the state. The bill, passed 48-0, includes $66 million in state agency write-offs for various uncollectable debts. It took effect immediately.
The governor must sign, veto or line item veto the budget within five calendar days, excluding Sunday.