Free park entry permit for disabled veterans approved
Certain disabled veterans may apply for a free lifetime state park entry permit under a bill passed by lawmakers July 21.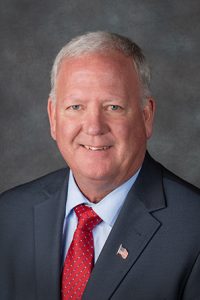 LB770, introduced by Creighton Sen. Tim Gragert, requires the state Game and Parks Commission to issue resident motor vehicle park entry permits to qualified disabled veterans in addition to the current annual and temporary permits.
To qualify, a veteran must be a Nebraska resident who has been honorably discharged and either rated by the U.S. Department of Veterans Affairs as 50 percent or more disabled as a result of service in the U.S. military or be receiving a pension from the department as a result of total and permanent disability not connected to military service.
The permits are free, perpetual and become void only if a veteran no longer meets the eligibility criteria.
LB770 also increases the maximum fee for a nonresident motor vehicle annual park entry permit from $55 to $65 and increases the maximum fee for a temporary nonresident motor vehicle park entry permit from $10 to $12.
Senators voted 48-0 to pass the bill.