Amended youth center reforms advance
A bill to codify guidelines for youth rehabilitation and treatment centers in Nebraska was amended and advanced to final reading July 20.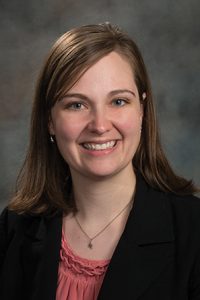 LB1140, introduced by the Health and Human Services Committee, would outline a series of requirements for the state's YRTCs, including providing:
• health care and medical services;
• a safe and sanitary space for sleeping, hygiene, education, programming, treatment, recreation and visitation for each juvenile;
• appropriate physical separation and segregation of juveniles based on gender;
• training that is specific to the population being served;
• sufficient staffing to comply with state and federal law and protect the safety and security of each juvenile;
• an age-appropriate and developmentally appropriate education program for each juvenile;
• a case management and coordination process, designed to assure appropriate reintegration of the juvenile to his or her family, school and community; and
• research-based or evidence-based programming and treatment services.
Sen. Sara Howard, chairperson of the Health and Human Services Committee, introduced an amendment during select file debate that would prevent the state Department of Health and Human Services from establishing a new YRTC or moving a current one until March 30, 2021.
Howard said the amendment was in response to DHHS' recent announcement that girls temporarily housed at YRTC-Kearney would move to a new building at the Hastings Regional Center campus, which recently was built to house a youth drug treatment program. Prior to the announcement, she said, DHHS had planned to return the girls to a renovated facility in Geneva in October.
Howard called the department's decision "hasty," and said the building in Hastings cannot safely accommodate girls currently in the YRTC system because it was constructed for a different purpose.
"This amendment merely solidifies the original intentions of the bill," Howard said. "True planning is needed before programming is disrupted."
Sen. Steve Halloran of Hastings supported the amendment, saying the Legislature should halt the proposed move so that the city of Hastings can be involved in developing a plan.
"There was no planning," Halloran said. "There certainly wasn't collaboration."
North Platte Sen. Mike Groene cautioned against a desire to "micromanage" DHHS, saying senators should defer to the department's expertise.
Lawmakers adopted the Howard amendment 32-3. A technical amendment was adopted 38-0 and LB1140 advanced from select file on a voice vote.