Youth center reforms clear first round
A bill to codify guidelines for youth rehabilitation and treatment centers in Nebraska was broadened and advanced from general file March 10.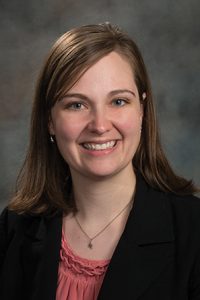 LB1140, introduced by the Health and Human Services Committee, would outline a series of requirements for the state's YRTCs, including providing:
• health care and medical services;
• a safe and sanitary space for sleeping, hygiene, education, programming, treatment, recreation and visitation for each juvenile;
• appropriate physical separation and segregation of juveniles based on gender;
• training that is specific to the population being served;
• sufficient staffing to comply with state and federal law and protect the safety and security of each juvenile;
• an age-appropriate and developmentally appropriate education program for each juvenile;
• a case management and coordination process, designed to assure appropriate reintegration of the juvenile to his or her family, school and community; and
• research-based or evidence-based programming and treatment services.
Sen. Sara Howard of Omaha, chairperson of the committee, said the YRTC in Kearney was "in crisis" after the closure of the girls-only YRTC facility in Geneva last year led to girls and boys being housed together in Kearney. The bill would help the facility function safely while continuing to provide programming for the residents, she said.
"These are important steps that address issues needing immediate attention while giving the department the flexibility to continue their work," Howard said.
A Health and Human Services Committee amendment, adopted 42-0, would add provisions of the following bills introduced by the committee:
• LB1141, which would require the state Department of Health and Human Services to create a five-year operations plan for the YRTCs by Nov. 15;
• LB1142, which would define an emergency as a situation—not including inadequate staffing—that would make a YRTC uninhabitable and require DHHS to create an emergency plan for YRTCs;
• LB1143, which would require DHHS to contract for a cost study and needs assessment for an inpatient adolescent psychiatric unit at the Lincoln Regional Center; and
• LB1145, which would require DHHS policies regarding transportation of YRTC youth to apply to private contractors.
Howard said state statute currently does not establish standards for YRTCs, which exacerbated last fall's crisis.
"This made a difficult situation even more challenging," she said, because there was no minimum baseline regarding what services had to be provided.
Sen. John Arch of La Vista supported the proposal. He said LB1140 and the amendment would provide a plan for DHHS without being overly prescriptive.
Kearney Sen. John Lowe also supported the bill, saying the roughly 100 YRTC residents were forced to grow up too fast and now are in crisis.
"These young men and women need our help, and they need it drastically," Lowe said.
Senators advanced LB1140 to select file on a 45-0 vote.