Health data oversight board advances
Creation of a new board to oversee the state's health information exchange advanced from general file March 9.
LB1183, introduced by Sen. John Arch of La Vista, would create the Health Information Technology Board, composed of health care professionals and other stakeholders.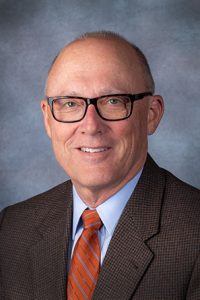 The 14-member board would establish criteria for data collection and disbursement by the statewide health information exchange.
The board would assure that information contained in the exchange was accessed, used and disclosed in accordance with the federal Health Insurance Portability and Accountability Act and also would oversee Nebraska's prescription drug monitoring protocol.
Arch said the bill would not eliminate the duties of the state Department of Health and Human Services with respect to the PDMP or create a new governing board for the health exchange.
"This measure will provide very important and necessary oversight for health care data collection," Arch said. "This bill does not transfer ownership or responsibility of the data."
A Health and Human Services Committee amendment, adopted 45-0, would expand the board to 17 members.
Lawmakers advanced LB1183 to select file on a 37-0 vote.