State contract authority changes stall on second round
A bill that would change state purchasing processes was amended but ultimately stalled during select file debate March 6.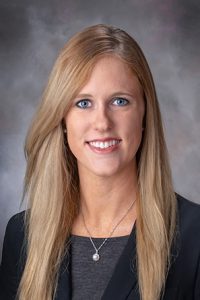 LB790, sponsored by Sen. Julie Slama of Peru, would allow the state Department of Administrative Services to join competitively bid group contracts entered into with political subdivisions of other states rather than seeking new bids for an independent contract.
The bill would authorize the state purchasing bureau to negotiate the terms of such contracts.
Sen. Mike Hilgers of Lincoln introduced an amendment, adopted 27-0, clarifying a section of the bill that would allow political subdivisions to use a design-build contract method—in which design and construction contracts are bid simultaneously rather than sequentially—only for water infrastructure projects. He said previous language in the bill was too broad.
Bellevue Sen. Carol Blood also offered an amendment, adopted 34-0, to incorporate a provision of her LB752. The amendment would require the state Department of Health and Human Services and the state Department of Veterans' Affairs to work together to encourage service providers in state and local agencies to ask the question "Have you or a family member ever served in the military?" The question would be included on intake forms and in interviews, she said.
"By asking these questions, it allows the veteran, active-duty service member and their families to find out if they have access to services they never would have been told about if they did not self identify,"Blood said.
Sen. Patty Pansing Brooks of Lincoln raised concerns regarding the potentially broad scope of the underlying bill. She introduced an amendment that would prohibit any provision of LB790 from being used to privatize administration of facilities operated by DHHS or the state Department of Correctional Services.
"With privatization we would not have any powers to determine what is going on within the facility. We would not have any power to say 'no, you're spending too much' on this or that. We wouldn't have the power to go in and say 'no, don't put our children into solitary confinement,'" Pansing Brooks said.
Sen. John McCollister of Omaha supported the amendment. He said the state's privatization of child welfare services a decade ago was an "abysmal mess" that should not be repeated. McCollister added that he would not support LB790 unless Pansing Brooks' amendment was adopted.
Gretna Sen. Andrew La Grone opposed the amendment, saying it was unconstitutional. He said the state currently contracts with private entities for pest control, information technology and other services at its facilities.
"This would invalidate those contracts, therefore it would be unconstitutional," La Grone said.
Slama also opposed the amendment, assuring fellow senators that the bill's intent was not to allow a private company to operate prisons or any other state-run facility in Nebraska.
A pending amendment offered by Sen. Ernie Chambers of Omaha would codify that if a court found Pansing Brooks' amendment unconstitutional it could be removed from state law while the rest of the provisions of LB790 would remain intact.
After 90 minutes of debate, the Legislature moved on to the next item on the agenda without voting on LB790 or the pending amendments. Per a practice implemented by Speaker Jim Scheer, the sponsor of a bill that is facing a potential filibuster must demonstrate sufficient support for a cloture motion before the measure will be scheduled for additional debate.