Resilience training; PTSD injury claims for first responders amended, advanced
Senators amended and advanced a bill from select file March 6 meant to address the mental health strain experienced by emergency first responders.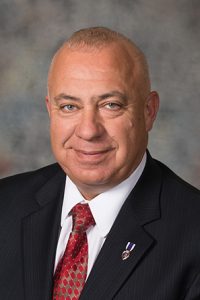 LB963, sponsored by Gordon Sen. Tom Brewer, would provide first responders with opportunities to receive resilience training to help prevent or mitigate the effects of post-traumatic stress disorder.
The bill would allow first responders to establish a presumptive case of PTSD from cumulative injury or stress caused by conditions of employment as a personal injury for workers' compensation purposes.
To establish such a case, the first responder must show that he or she: underwent a mental health examination before the onset of the mental injury or illness, obtained testimony from a qualifying mental health professional that he or she suffers from a mental injury or illness and participated in resilience training prior to the onset of the mental injury or illness and annually thereafter.
The state Department of Health and Human Services would reimburse first responders for resilience training if their employers do not.
Under the bill as amended on general file, only state-licensed practicing physicians, psychologists and mental health practitioners would be qualified to render an official PTSD diagnosis.
Omaha Sen. Mike McDonnell offered an amendment on select file, adopted 27-0, that would add a sunset date of Jan. 1, 2027, to the provisions of LB963 and would clarify that the mental health practitioner making a diagnosis must be independent.
McDonnell offered a second amendment that incorporated provisions of his LB448, which would increase burial benefits for work-related injuries or illnesses to $11,000. Beginning in 2023, the cap would be adjusted by a maximum of 2.75 percent per year.
Following the 38-0 adoption of the amendment, senators advanced LB963 to final reading by voice vote.