Language assessment program for deaf children advanced
A bill that would require special language assessments for children who are deaf or hard of hearing advanced from the first round of debate March 5.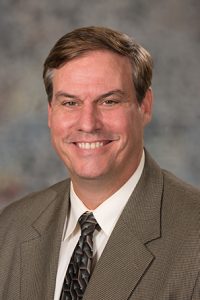 LB965, as introduced by Omaha Sen. Mike McDonnell, would require the Nebraska Commission for the Deaf and Hard of Hearing to establish and coordinate a language assessment program for children who are deaf or hard of hearing.
McDonnell said the bill is meant to enhance kindergarten readiness for deaf and hard of hearing children by increasing language proficiency during the early years of life.
"The ultimate goal and intent of LB965 is to raise awareness and understanding of any deaf child's experience in language learning and how that impacts their educational success," he said.
An Education Committee amendment, adopted 45-0, would replace the bill with amended provisions of the original proposal.
It would require the state Department of Education to establish and coordinate the program in collaboration with the commission. The program would assess, monitor and track the language developmental milestones of deaf and hard of hearing children from birth through age five.
Under the proposal, language assessments would be given as needed to each child under 6 who is deaf or hard of hearing in compliance with the state Special Education Act and the federal Individuals with Disabilities Education Act.
The amendment would require the department and the commission to publish a joint annual report specific to language and literacy developmental milestones of children who are deaf or hard of hearing relative to their peers who are not deaf or hard of hearing. The department and commission would publish the report on their respective websites and submit it to the Clerk of the Legislature and the Education Committee.
The commission would appoint a 14-member committee to advise it on all aspects of the language assessment program. On or before July 1, 2021, the committee would develop specific action plans and make recommendations necessary to implement the program.
In doing so, the committee would review and recommend the use of existing language assessments for children or are deaf or hard of hearing and recommend qualifications for identifying assessment evaluators with knowledge of the use of evidence-based best practices with children who are deaf or hard of hearing.
The committee amendment also includes amended provisions of LB839, sponsored by Lincoln Sen. Anna Wishart. Under her proposal, the Legislature would declare that Nebraska recognizes American Sign Language as a separate and distinct language.
"We are currently one of five [states] who do not," Wishart said, "and we owe it to our deaf and hard of hearing constituents to change that statistic."
The proposal also would allow the State Board of Education to provide for the teaching of ASL in schools. If a school offers a course in ASL, the bill would require that it be offered to all students and may be used for world language credits by the school.
The provisions of LB839 also would allow any postsecondary institution to offer an elective course in ASL, and any credits earned could be used for world language credits if recognized as such by the institution.
Senators voted 45-0 to advance LB965 to select file.