Mental health care directives win first-round approval
Nebraskans would have more control over their future mental health care under a bill advanced from general file March 4.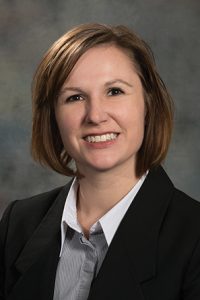 LB247, as introduced by Lincoln Sen. Kate Bolz, would allow individuals to create an advance directive—a written, notarized statement of a person's desired medical treatment to be carried out if the person becomes incapacitated—specifically for their mental health care.
Mental health directives were first introduced in the 1980s, Bolz said, as a tool for people with mental health diagnoses to retain choice and control over their own care.
"Mental health directives are necessary because they close an important statutory gap that allows individuals the right to maintain their voice in their own mental health care," she said.
A Judiciary Committee amendment, adopted 41-0, replaced the bill. As amended, it would allow a person to issue instructions or preferences on future mental health care decisions, including consent to or refusal of specific types of care, such as inpatient treatment, psychotropic medication or electroconvulsive therapy.
Omaha Sen. Steve Lathrop supported the bill and the amendment. A doctor cannot provide care without patient consent, he said, even if the patient is suffering a psychotic break.
"This allows someone who is in their proper state of mind to execute one of these [advance directives] and say, 'If I'm in a place where I can't make these decisions, then I want my power of attorney to do it, even if I'm saying no,'" Lathrop said.
LB247 would require two witnesses to the signing of an advance directive. Witnesses could not be the person's attending physician or member of their mental health care treatment team, family member, romantic partner, attorney or owner or employee of a treatment facility at which the person is receiving treatment.
The person signing an advance directive must be of sound mind and could not appear incapacitated or under undue influence or duress at the time of signing. An advance mental health care directive would remain in effect until it expires according to its own terms or is revoked by the person to whom it applies.
Under the bill, a healthcare professional who acts or declines to act according to reasonable medical standards, in good faith reliance upon a person's advance directive, would not be subject to criminal prosecution, civil liability or discipline for unprofessional conduct.
Senators advanced the bill to select file on a 40-0 vote.