Pulse crop checkoff program clears first round
Lawmakers advanced a bill March 3 that would create a checkoff program for Nebraska pulse crop growers.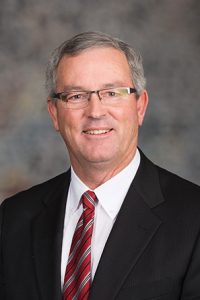 LB803, introduced by Sen. Dan Hughes of Venango, would create the five-member Pulse Crop Development, Utilization and Marketing Board.
The board would protect and stabilize the state's pulse crop industry and the economy of the areas producing those crops, which the bill defines as dry peas, lentils, chickpeas or garbanzo beans, faba beans and lupine.
Hughes said pulses are becoming more popular as an alternative crop. A recent University of Nebraska-Lincoln survey found that Nebraska farmers planted approximately 80,000 combined acres of chickpeas, field peas and lentils, he said.
In addition to providing funds for pulse crop market promotion and research, Hughes said, the program would make Nebraska chickpea producers eligible for revenue insurance.
The board's members, who would be appointed by the governor, would have to be Nebraska residents who are pulse crop growers with at least five years of experience, among other requirements.
The director of the state Department of Agriculture and the vice chancellor of the University of Nebraska's Institute of Agriculture and Natural Resources would serve as nonvoting members.
Beginning July 1, 2020, a 1 percent excise tax would be imposed on the net market value of pulse crops sold through commercial channels in the state. The tax would be levied and imposed on the grower at the time of sale or delivery. The first purchaser would collect the tax and remit it to the board.
The board could adjust the levy after July 1, 2022, but the levy could not exceed 2 percent of the net market value.
Senators voted 37-0 to advance LB803 to select file.