Bill would create health data oversight board
Creation of a new board to oversee the state's health information exchange was considered Feb. 13 by the Health and Human Services Committee.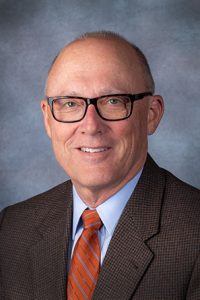 LB1183, as introduced by Sen. John Arch of La Vista, would create the Health Information Technology Board, composed of health care professionals and other stakeholders.
The bill would require the 14-member board to establish criteria for data collection and disbursement by the statewide health information exchange.
The board would assure that information contained in the exchange was accessed, used and disclosed in accordance with the federal Health Insurance Portability and Accountability Act and also would oversee Nebraska's prescription drug monitoring protocol.
Arch said he planned to introduce an amendment that would increase the board membership to 17 and address other concerns raised by the state Department of Health and Human Services.
Information technology is an integral part of health care delivery and the prevention of opioid abuse, Arch said, and LB1183 would allow the state to respond quickly to changes in the prescription drug monitoring protocol.
"This bill does not transfer ownership or responsibility of the data. It does not eliminate the duties of DHHS with respect to the PDMP," Arch said. "It simply creates an oversight board for the collection and disbursement of health information."
Dr. Ann Polich, testifying on behalf of the Nebraska Medical Association and the Nebraska Health Information Initiative, spoke in support of the bill. Before the state created the PDMP, Polich said, health care providers often lacked access to critical data. Now the data exists but isn't always accessible, she said.
"We stand behind the formation of the [health information technology] board to support and promote an open dialogue between providers and other stakeholders," Polich said.
Dr. Bob Rauner also testified in support of LB1183. Screenings for diseases like colon and breast cancer differ greatly across the state, he said, with urban Nebraskans receiving more care than those living in rural areas. The bill would help give decision makers access to that data, he said.
"[With the data] we'd know what was working and we'd know where to target our resources," Rauner said.
Also testifying in support was Kevin Borcher, director of the state's PDMP. He said health care information is an "ever-evolving" field and that the proposed board would help adapt to changes.
"Wouldn't it be nice, as you're seeing an increase in influenza, to have pharmacies report their prescriptions they'd dispensed of [anti-flu medication]?" Borcher said.
Dr. Gary Anthone, chief medical officer of the DHHS Division of Public Health, testified in opposition to LB1183. He said the bill contains no mechanism for public comment and the proposed board would lack defined processes.
"The lack of clarity on the data rights and ownership of PDMP and other data would result in insufficient safeguards to protect data release, privacy and confidentiality," Anthone said.
The committee took no immediate action on the bill.