Bill would prevent new methodology for Medicaid rate changes
The Health and Human Services Committee considered a bill Feb. 12 that would require the state Department of Health and Human Services to keep its Medicaid reimbursement rate methodology within its existing rules and regulations process.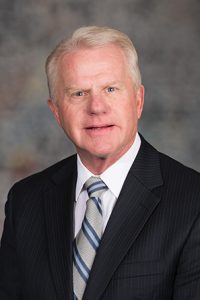 LB1053, sponsored by the committee, would clarify that any change to the methodology is considered substantive and would require rule and regulation-making proceedings under the Administrative Procedure Act.
Sen. Matt Williams of Gothenburg introduced the bill on behalf of the committee. He said the rate methodology is used to calculate the amount of reimbursement that nursing facilities and hospitals receive for the care of Medicaid patients.
The department announced last year that it would remove the reimbursement rate methodology from its rules and regulations process, he said, and that it had developed a new flat-rate methodology to calculate the Medicaid reimbursement amount for nursing facilities.
Williams said his office was "flooded" with calls from nursing home and hospital administrators who wanted to continue being included in rate calculation discussions.
"We were told that not having the rate methodology implemented through a formal, public process introduced too much uncertainty in managing their business plans and many nursing facilities questioned whether they would be able to continue accepting Medicaid patients," Williams said.
Cindy Kadavy, testifying on behalf of the Nebraska Health Care Association, supported the bill. She said involving organizations like hers in discussions of any changes increases transparency in the process.
"There is no need to remove the methodology from the regulations in order to make changes to that methodology," Kadavy said.
Jim Ulrich, testifying on behalf of the Nebraska Hospital Association, also supported LB1053. Collaboration between health care providers and DHHS ensures that accurate data is used in any rate changes, he said.
"This bill would codify the good policy of assuring transparency and fairness in the consequential decision-making process of impacting rate methodology," Ulrich said.
Jeremy Brunssen, interim director of the DHHS Division of Medicaid and Long-Term Care, spoke against the bill. He said keeping the methodology under the Administrative Procedure Act is duplicative and burdensome.
"With the constantly evolving health care market, making timely adaptations to payment methodologies is essential, and we believe utilizing the state plan is a better vehicle for these changes," Brunssen said. "Medicaid disagrees with the requirement outlined in this bill and does not believe it is best practice."
The committee took no immediate action on LB1053.