Reimbursement proposed for city and county jails
Local jails that take on additional juvenile inmates would be reimbursed for certain costs under a bill considered by the Judiciary Committee Feb. 12.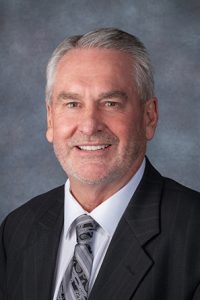 LB978, sponsored by Glenvil Sen. Dave Murman, would reimburse city and county jails for the cost to house juveniles who have escaped from or committed crimes at certain state-operated juvenile facilities.
Murman said the idea for the bill arose from several hearings about the Youth Rehabilitation and Treatment Centers in Kearney and Geneva.
"If a situation arises [where] an individual commits a crime such as an assault, and the safest place for them, their peers, administration and guards is to be in a secure jail setting, I understand that," he said "I just believe that the city or county jail should be reimbursed for lodging by the Department of Correctional Services."
Facilities included in the bill's provisions are secure youth confinement facilities operated by the state Department of Correctional Services, YRTC-Kearney, YRTC-Geneva and any juvenile chemical dependency program or juvenile psychiatric residential treatment facility operated by the state Department of Health and Human Services.
Dan Schleusener, representing the Buffalo County Sheriff's Office, testified in support of LB978. The standard reimbursement rate would be $89 per day, per inmate, plus the cost of any medical treatment, he said.
"If Buffalo County is to continue housing youth from [YRTC-Kearney] that are the responsibility of the state for crimes committed at a youth facility, we'd ask the county be reimbursed at a rate similar to what the state charges [to house county inmates]," Schleusener said.
No one testified in opposition to the bill and the committee took no immediate action on it.