Funding proposed for apprenticeship programs
The Business and Labor Committee heard testimony Feb. 10 on a bill that seeks to address Nebraska's workforce shortage.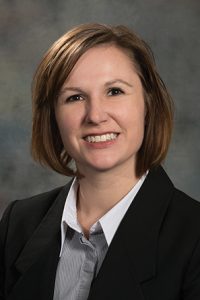 LB813, introduced by Lincoln Sen. Kate Bolz, would direct $4 million in general funds to the state Department of Labor in fiscal year 2020-21 to expand apprenticeship programs.
Bolz said that a 2019 Blueprint Nebraska report found a workforce deficit of 24,600 employees in Nebraska.
"Supporting apprenticeship programs was a recommendation of the economic development task force … and builds on the investments already made by employers in [providing] employees with skill training," she said.
The department could distribute the funds to employers to establish apprenticeship and pre-apprenticeship programs, facilitate cooperative agreements between employers and educational institutions and provide tuition assistance or stipends to students.
Susan Martin, representing the Nebraska State AFL-CIO, supported the bill. Four-year college degree programs have long been presented to high school students as the only option, she said, but "earn while you learn" apprenticeships allow students to graduate with high-paying jobs and little to no college debt.
"In Nebraska, our construction trades say the biggest issue that they're dealing with is lack of workers to meet the demands of the jobs," Martin said. "There's plenty of work, but not enough workers."
Also supporting LB813 was Andrew Watchorn, an electrical apprentice in Lincoln. The bill would make it easier for employers to offer tuition assistance, he said, noting that he spent over $1,000 on tools, textbooks and supplies during his first year of apprenticeship alone.
"The challenge is that we need to increase the number of apprentices learning [a trade] and career paths that utilize approved apprenticeship programs," Watchorn said. "LB813 further incentivizes Nebraska employers who utilize Department of Labor-registered and approved apprenticeship programs to grow their companies and skilled workforce for the future."
Opposing the bill was Katie Thurber, legal counsel for the state Department of Labor, who testified on behalf of the department.
LB813 would DOL to develop and administer a new grant program, but only for one year, she said, adding that the department would be unable to responsibly spend $4 million that quickly.
The committee took no immediate action on the bill.