YRTC education, separate campus bills considered
The Health and Human Services Committee heard testimony Feb. 6 on two bills that would affect the educational structure and facility operational dates at the state's youth rehabilitation and treatment centers.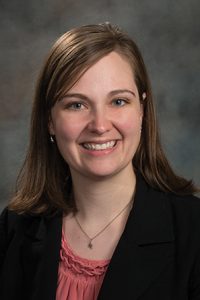 LB1188, introduced by Omaha Sen. Sara Howard, would require the Office of Juvenile Services to create a superintendent of schools position to administer education for YRTCs by Aug. 1, 2020, and mandate that education for any juvenile committed to the OJS be provided by a school program meeting the requirements of an interim program school, an approved school or and accredited school.
The bill also would designate YRTCs as interim program schools.
Girls living at the YRTC campus in Kearney have had their education disrupted since they moved from the temporarily closed facility in Geneva, Howard said, and LB1188 would address that issue by establishing system-wide education for YRTCs.
"This legislation will allow an individual with educational expertise, and a certificate to administer schools in Nebraska, to help oversee the educational programming at the YRTCs," Howard said.
Nebraska Education Commissioner Matthew Blomstedt testified in support of the bill. He said all other schools in the state have a superintendent, but under current law, YRTCs operate in a structure that would be like a school district with principals running each building but without a superintendent to report to.
"We have expectations of superintendents that are different than those for principals," Blomstedt said.
LB1150, introduced by Sen. Tom Brandt of Plymouth, would require that YRTC sites in Kearney and Geneva be fully staffed and ready to supervise, treat and rehabilitate youth by July 1, 2021. The bill also would require OJS and the state Department of Health and Human Services to submit reports by Aug. 1, 2020, and Dec. 1, 2020, on progress toward making the YRTCs operational.
Brandt said the bill's intent was to establish separate facilities for each gender.
"Kearney is a boys-only facility and Geneva is a girls-only facility," he said. "There's a lot of stuff that happens when you get boys and girls in close proximity to each other."
Frank Heinisch, an attorney and former YRTC at Geneva board member, testified in support of the bill. Girls feel like they are second-class citizens at the Kearney YRTC facility, he said, and are not receiving equal access to education—in possible violation of federal Title IX law.
Heinisch told lawmakers that girls and boys aren't allowed to be in the hallway at the same time at the Kearney facility, meaning a simple request to go to the bathroom requires a student to wait until the halls are cleared.
"That's a prime example of the lifestyle they're having to lead," he said. "They're not getting the normal school experience."
Kyle Svec, Geneva city administrator, also spoke in support of LB1150. He said closure of the YRTC facility there has "rocked" the town and that residents would like it to reopen.
"Residents of YRTC have grown to be welcome and known across our community," Svec said. "This unique, small-town environment is one that is providing young girls staying here with the opportunity to build the needed relationships to get their lives [headed] back in the right direction."
No one testified against either bill and the committee took no immediate action on them.