County-level juvenile justice program proposed
The Judiciary Committee heard testimony Feb. 6 on a bill that would allow for local juvenile justice services.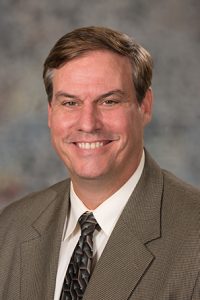 LB1095, sponsored by Omaha Sen. Mike McDonnell, would permit counties containing a city of the metropolitan class to establish a juvenile justice program. The bill's provisions currently would apply to Douglas County only.
Douglas County has no immediate plans to take on the duties outlined in LB1095, McDonnell said, but it has discussed the option in the past.
"This is not a criticism of state probation, who currently [administers] the programs and services mentioned in the bill," he said. "LB1095 would simply allow Douglas County to provide alternative programming and services for kids in the Omaha area who are in the juvenile justice system."
The bill would allow an eligible county to implement services for juveniles pertaining to intake alternatives, investigation and assessment, case management and supervision, and placement and reentry.
The county would be required to submit an annual report of aggregate data regarding the juveniles served and their disposition.
Douglas County Commissioner Chris Rodgers spoke in support of the bill. Allowing the county to take on juvenile justice services and programs would help alleviate a burden on state resources, he said, and improve services for other counties.
"It is our hope that LB1095 will start a conversation to begin the process and put ourselves in the position to address the need for services and programming in the future," Rodgers said.
Jeanne Brandner, deputy administrator for the juvenile services division of the Office of the Courts and Probation, opposed the bill. She said the Legislature unified probation services statewide in Nebraska in 1985.
"Essentially this bill would authorize a decentralization of juvenile probation with Douglas County operating independently of the rest of the state," Brandner said. "Making this change … would not work for the judiciary and there's a strong chance that relationships could be negatively impacted."
The committee took no immediate action on the bill.