Airport maintenance fund proposed
State sales and use tax imposed on the sale or lease of aircraft would be used to maintain Nebraska's airports under a bill heard Jan. 31 by the Revenue Committee.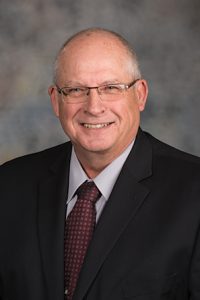 LB1033, introduced by Sen. Curt Friesen of Henderson, would require the state tax commissioner to credit an amount equal to the state sales and use tax imposed on the sale or lease of aircraft to a new capital improvement fund administered by the state Department of Transportation.
The bill would apply to transactions occurring on or after July 1, 2020.
Friesen said the state's airports benefit the economy by easing interstate travel and improving crop yields. As evidenced by last year's floods, he said, they also provide a way to deliver emergency goods and services.
"Because our airports are such an important asset to the state," Friesen said, "I am offering LB1033 in an effort to ensure that Nebraska establishes a sustainable financial support mechanism for the maintenance of our air transportation network."
The fund could be used to build, repair, renovate, rehabilitate, restore, modify or improve any infrastructure under the authority and administration of the department's Division of Aeronautics. The fund also would consist of transfers authorized by the Legislature and any gifts, grants, bequests or donations.
The state Department of Revenue estimates that the bill would direct $1.3 million in revenue to the fund in fiscal year 2020-21, $1.4 million in FY2021-22 and an additional $1.5 million in FY2022-23.
Diane Hofer, an aviation subject matter expert at Olsson, testified in support of LB1033 on behalf of the Nebraska Aviation Council. She said the proposal would help address the approximately $500 million in needed improvements included in the Division of Aeronautics' annual capital improvement report.
Hofer said the aviation industry adds $8.6 billion per year to Nebraska's economy, but state grants to airports averaged only $200,000 per year from 2010 to 2018.
"What other $8 billion industry gets so little state support?" she said.
Nathan Masten, president of the Nebraska Association of Airport Officials, also testified in support. He said many Nebraska airports cannot raise the matching funds needed to receive federal grants for projects that ensure safe operations, such as fixing runways or beacons.
Masten said the Lexington airport, which he manages, will have to borrow money to raise the 10 percent match for an upcoming runway rehabilitation and repair project.
Sandi Decker, manager of the Fairbury Municipal Airport, also testified in support of LB1033. She said the airport expects to receive a federal grant for a resurfacing project this year but had to issue bonds to come up with its share of the funds.
"We're lucky," Decker said. "There's smaller airports out there that have absolutely no way of getting their 10 percent."
No one testified in opposition to the bill and the committee took no immediate action on it.