Free speech protections for student journalists, advisers stalls
A bill to expand protections to student journalists and their advisers stalled on select file Jan. 31.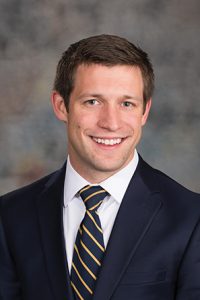 LB206, as introduced by Lincoln Sen. Adam Morfeld, would extend the full right to exercise freedom of speech and press that is provided to professional members of the media to high school and postsecondary student journalists, as well as their media advisers.
As amended on general file Jan. 14, the bill only would apply to public high school and postsecondary student journalists, as well as their media advisers. Additionally, the amendment removed an original provision extending civil and criminal immunity to those protected under the bill.
LB206 would not protect any expression by a student journalist that is libelous or slanderous, constitutes an unwarranted invasion of privacy, violates state or federal law or incites students to engage in an unlawful act.
Student journalists and advisers would not be subject to discipline for exercising their rights protected under the bill.
Morfeld introduced an amendment during select file debate, adopted 27-4, that reaffirmed the authority of school administrators to provide professional feedback to student media advisers consistent with rules established by the state Department of Education.
Elmwood Sen. Robert Clements introduced an amendment, which is pending, that would remove from the bill protections for high school journalists. Protections for postsecondary journalists would not be impacted by the amendment.
Local school administrators and school boards should retain the power to direct how a school newspaper reflects on the school and district, Clements said.
"I think that more local [control] should be available to [school] administrators or school boards," he said.
After one and a half hours of debate, the Legislature moved to another item on the agenda. Per a practice implemented last year by Speaker Jim Scheer of Norfolk, the sponsor of a bill that is facing a potential filibuster must demonstrate sufficient support for a cloture motion before the measure will be scheduled for additional debate.