Dental hygienist bill amended, advanced
Lawmakers narrowed and advanced a bill from general file Jan. 30 designed to address a shortage of dental care providers in rural areas.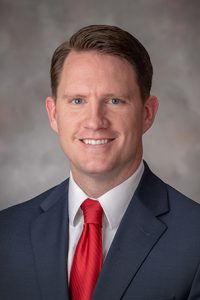 LB312, as introduced by Blair Sen. Ben Hansen, would allow licensed dental hygienists to perform residential care through a home-health agency or hospice service. The bill also would eliminate a requirement that a dental hygienist have 3,000 hours of clinical experience to treat adults unsupervised in a public health setting.
A Health and Human Services Committee Amendment, adopted 37-0, would authorize a licensed dental hygienist to perform all authorized functions within their scope of practice in a public health setting except periodontal scaling, root planing and administrating anesthesia or nitrous oxide.
The committee amendment also would remove a provision of LB312 that would have allowed public health dental hygienists to work with patients in home health or residential hospice care, and would create an evaluation provision.
Hansen supported the amendment, which he said would eliminate opposition to the bill expressed during the committee hearing by the Nebraska Dental Association.
"This is a good bill to help get health care to those in rural areas that need it the most," Hansen said.
Following adoption of the amendment, senators advanced the bill to select file on a vote of 39-0.